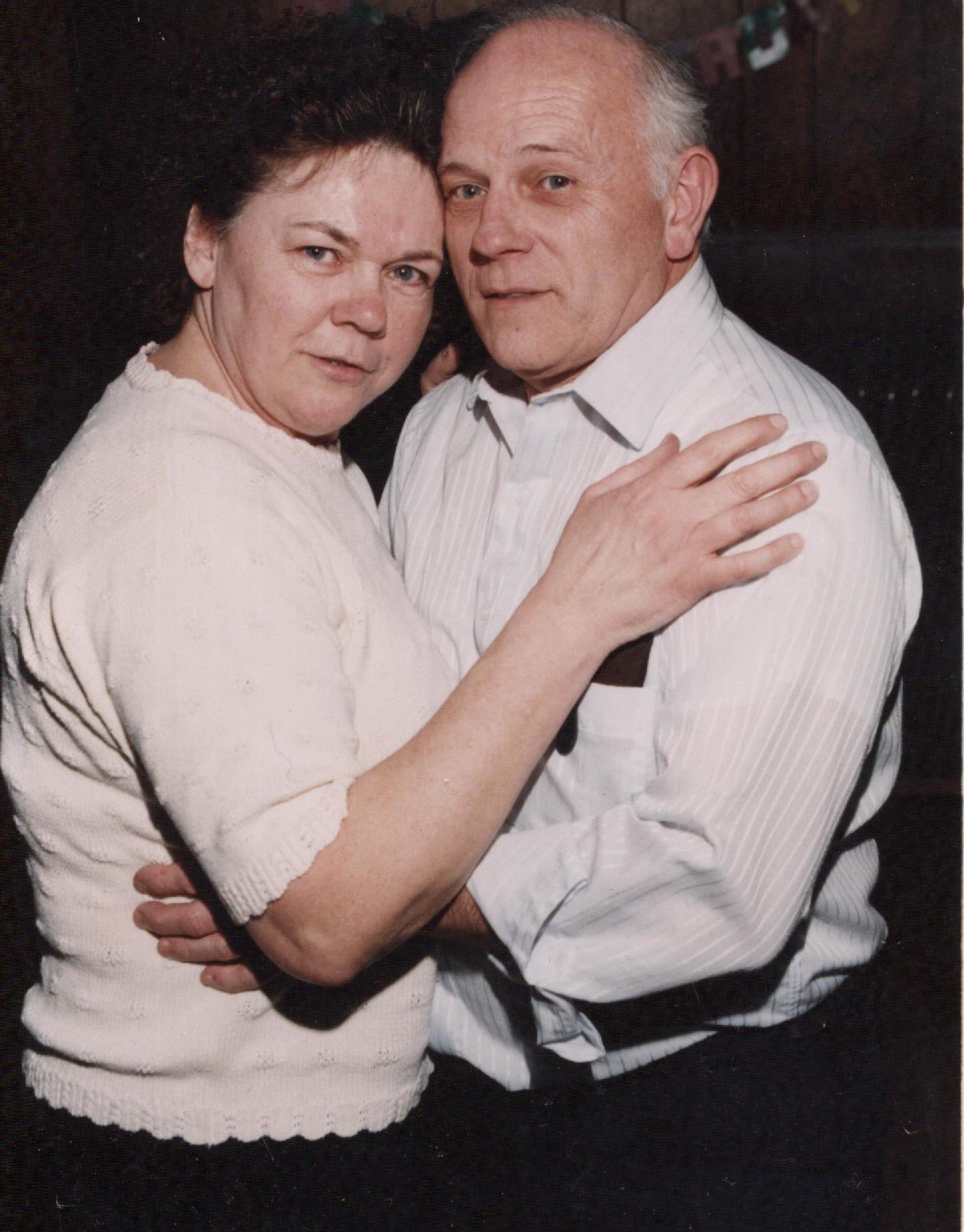 Obituary of Normand and Marie Lemieux
Normand Lemieux, 81 of Peck St., Rehoboth, MA, passed away peacefully on Sunday, March 1st, 2020, at Morgan Health Center in Johnston, RI. Normand Lemieux was born on March 20th, 1938, at home on Dunnel Ave in Pawtucket, Rhode Island, to his parents, Peter (Pierre) Lemieux and Lea (St. Germain) Lemieux. He was encouraged to quit school at age 16 to help his family. Knowing the draft was imminent, he chose to enlist in the Army in 1959. He proudly served four years (one of which was overseas in South Korea), served as a trumpeter in the band, and was honorably discharged in 1963. In 1965, he was married to Marie Theresa Coutu, and they were two peas in a pod for over 50 years. His two boys, Normand and Daniel, were born in 1972 and 1978, respectively. As the son of a textile loom fixer, repairing and keeping things going was in his blood. He repaired countless TVs, VCR, microwaves, organs, amplifiers, and anything else electronic from the mid-70s to the late 2000s from his home workshop in Attleboro, MA. He had a broad and diverse education in electronics dating back to his army years. Perhaps his most important project took place at Massachusetts General Hospital in the late 1960s and early 1970s when he was the technical lead of the team that developed the very first remote, Doctor/patient real-time telecommunications, a project that brought him to the top of the Prudential Building to install and maintain broadcast transmitters. He wasn't afraid of heights. Normand loved his time in the Boy Scouts, both as a youth (particularly his summers at Camp Yawgoog) and as a leader during his youngest son's involvement with Troop 25, Attleboro, MA. He was intrigued by the birth of the personal computer and greatly enjoyed his participation in the Rhode Island Apple Club, in the mid-80s with his eldest son. Normand played the piano and organ, mostly by ear, and had a deep love of music. This passion translated into both his boys attending high-level music conservatories. Later in his career, Normand shifted his attention to the pipe organ and participated in the maintenance and restoration of many pipe organs. There were two churches/pipe organs that he was particularly passionate about St. John the Baptist, Pawtucket, RI (the parish in which he grew up and attended school), and St. Anthony of Padua on the northside of New Bedford, MA. He thought the world of this place and was not shy about telling everyone about it. The late Msgr. Edmond Levesque, of St. Anthony's, was one of his closest friends with whom he shared both a no-nonsense, strong work ethic and a love of the pipe organ. Normand was predeceased by his wife, Marie Theresa Lemieux (1943-2015), and all his brothers and sisters (Richard, Ronald, Raymond, Jeanette, and Irene). He is survived by his eldest son, Normand David Lemieux, his wife Kaori Yamaguchi Lemieux, and their children Amy and Ken of Hamamatsu, Japan; his youngest son, Daniel Richard Lemieux and his children Daniel and Emeline of Argyle, NY. He also leaves behind many brothers and sisters-in-law, and nieces and nephews, all with fond memories of Uncle Norm. His extended family was a huge and significant part of his life, whom he helped and cared for, and who in turn, helped and cared for him. His family would like to thank the wonderful staff of Morgan Health Center and Beacon Hospice. In lieu of flowers, donations in Normand Lemieux's name can be made to the Massachusetts Special Olympics, to which Normand frequently donated. Normand will be buried in Notre Dame Cemetery, Pawtucket, RI, with the ashes of his beloved wife, Theresa*. Marie Theresa Lemieux, 72, of Peck Street, Rehoboth, MA, passed away on Monday, September 21, 2015, at Sturdy Memorial Hospital, where she gave birth to their two sons. She was the loving wife of Normand L. Lemieux, to whom she was married on March 1, 1965, in St. John the Evangelist Church, Attleboro. Born in St. Johnsbury, VT, on June 24, 1943, she was a daughter of the late Armand R. Coutu and Nellie E. (Royston) Coutu. A longtime resident of Attleboro, she moved to Rehoboth in 2007. She was a graduate of Attleboro High School, enjoyed work as a Secretary at Swank, Inc. (where she met Normand) in Attleboro for several years, and was self-employed as a Nurse's Aide. Theresa's greatest love and proudest achievement was her family. She loved her two sons, Normand and Daniel, completely wholeheartedly and utterly equally. She delighted in lending a hand and helping everyone and anyone. She was a genuine caregiver to all she knew throughout her life. Most importantly, Theresa valued time to spend with her children and grandchildren. Theresa was the sister of Raymond Coutu, Armand "Buddy" Coutu, Imelda (Coutu) Bliss, Mary (Coutu) Craw, Nellie (Coutu) Stafford, Armanda (Coutu) Manning, Ruth (Coutu) Raposa, Emma (Coutu) Parker, Sarah Coutu, Daniel Coutu, and David Coutu. She loved all her siblings and was like a second mother to her two baby brothers, Dan and David. She also leaves behind many nieces, nephews, extended family, and many friends, with whom she had shared many great memories.
To plant a tree in memory of Normand and Marie Lemieux, please visit Tribute Store
Services for Normand and Marie Lemieux
There are no events scheduled. You can still show your support by planting a tree in memory of Normand and Marie Lemieux.
Visit the Tribute Store
Share Your Memory of
Normand and Marie