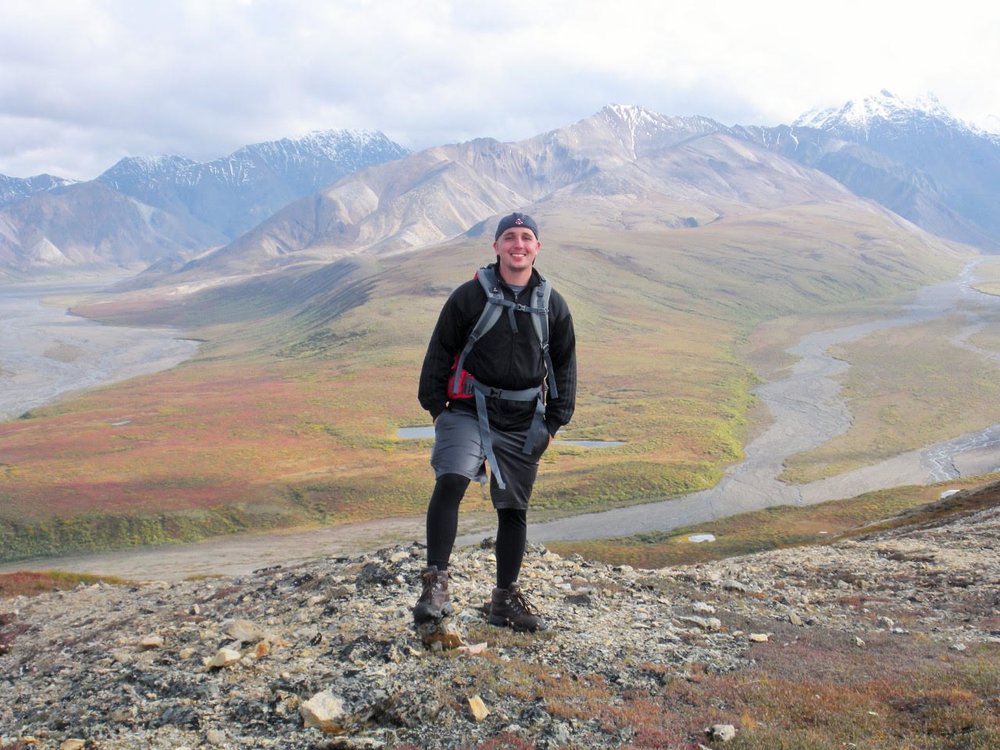 Obituary of Justynian Missiuro
Justynian Włodzimierz Missiuro (July 28, 1980 - March 31, 2020) On March 31st, 2020, we lost our incredibly kind, selfless, energetic, generous, funny and intelligent son, brother, husband and father, Justynian. He was only 39. Justynian loved his family and friends and was very proud of his Polish heritage and Catholic faith. He was respectful and non-judgmental of others. He loved life, was an eternal optimist and a kid-at-heart. We all loved him very much and wanted to share a few stories about Justynian that would illustrate the person he was. (mom - Wiesława) My dearest Justyś was a special kid and a trickster from the very day he was born. He gave me so much trouble. He wanted to be in my arms 24/7 and would not let me put him down until his younger sister, Julia (Aurelia), was born 2 years and 2 months later. He did not like sleeping and would tell me from the day he could speak, 'I hate sleep.' Whenever I tried to put him to nap, he was so stubborn that he would cry for 2 hours non-stop to take him out of the crib and I would eventually give up. If he occasionally agreed to a nap, he would say 'mama together' and I would lie in his crib next to him. Well, I would fall asleep and he would get out of the crib and rule around the house, wreaking havoc. To this day, I still don't know how he would manage to get out of the crib at 18 months old. One day, when his sister Julia was 1 month old, I bathed her and took her out to dry and dress in another room. I left the baby bathtub full of water in our living room/kitchen area. When I returned 20 minutes later, Justys managed to fill the whole bathtub with books; encyclopedias, dictionaries etc. Back then, encyclopedias and in particular dictionaries were extremely valuable and expensive. I had to throw out all the books as we could not repair them. He was such an innovative and resourceful troublemaker - if there were 3 minutes of silence in the house, I knew Justynian was up to something. This is only a snapshot of the many, many wonderful memories I have. If it were possible, I would give up my life for him, my love, my dear son. (dad - Włodzimierz) Justynian's mom left for the USA in 1985. Our 3 children: Justynian, Patrycja and Julia stayed back with me in our family house in Olsztyn, Poland. We spent all of our time together and Justynian would reminiscence about those times when he came to visit me later in life. He particularly remembered going sledding in the winter and long walks in the forest and around the lakes near our city in the summer. In 1991, all four children including Ewaryst moved to the USA to be with their mom while I stayed behind. Justynian turned 11 on the day they arrived in the US - July 28, 1991. Justynian told me that one big influence on his life was his trip back to Olsztyn in 2003. He was at the university in the States but he had no drive to continue. I decided to take him to Vilnius (Lithuania) where his grandfather (my father) was from. It took some convincing but he eventually agreed. In Vilnius, we spent time touring the city of his ancestors, but what really made an impact on him was the University of Stefan Batory University (now Vilnius University), the oldest university in the Baltic states dating back to the 16th century. This is where his grandfather, Jan Missiuro, finished his law degree. Justynian was very impacted by what he saw and that same evening, he came to my hotel room and thanked me for bringing him there. In later years when I visited him in the States, with big pride, he showed me his Master's diploma hanging on the wall. I was very proud and happy. At the start of his work career, he was very fortunate to have a wonderful mentor and supervisor, Mr. Austin Wentworth. I had the opportunity to have dinner together and meet him when I visited Justynian and always wanted to sincerely thank Mr. Wentworth for his support and guidance of my son. While my son and I lived on 2 different continents, we regularly kept in touch. Two weeks before his death, I remember talking to my son over the phone. At the end of our conversation he repeated to me 3 times (which was highly unusual, but these words will stay with me): 'I love you dad, I love you dad, I love you dad.' I love you too, son. (Julia Aurelia - younger sister) My favorite quality of Jutik was his humor and our back and forth banter. He was always teasing me as any big brother would, like trying to convince me that I was found in a dumpster, but that it was too late to give me back since everyone grew to love me. When we were living in Poland, the sewers had these gated entrances that led to a sort of ladder, and my brother would always tell me stories of this magical underground oasis with pools, playgrounds and unlimited candy. Fortunately, I was too scared to venture into one on my own, but I believed him and so badly wanted to go. He would conveniently never take me on his trips with his friends, so I grew increasingly suspicious that he was lying. Even as adults I would jokingly remind him about him trying to get me to go inside the sewers, to which he would always smile and say, 'yeah you missed out, they were so awesome.' He always made sure I knew he loved me. He was never too proud to tell me, whether it was over the phone or leaving from a visit. I will forever miss him saying, 'hey J, I love you', and I would and will continue to always respond with, 'love you, too, J.' (Patrycja - older sister) Jutik (how we called him) was 'a good one.' He was kind, loving, smart, funny and unpretentious. He had an incredible memory for facts, loved history and science. One minute he would have an in-depth conversation with someone, the next minute he would kid around and have fun. He made friends easily as he loved and appreciated people for who they were. He was never jealous or petty, loved playing practical jokes on people's pet peeves but did with kindness and a boyish smile. People felt they could be themselves around him and not be judged. He was a born optimist and he loved life. I don't really know anyone who could manage not to like Justyn – as a kid he was always in trouble and breaking everything at home (unintentionally - he was just curious) but we all loved him regardless. He was a troublemaker in school but all teachers loved him. He worked hard but also lightened up work - his friends and co-workers loved his idea-generating mind. He loved nature: hiking, camping, fishing, snowboarding etc. Justynian went to all of my annual 2-week cross-country trips. We would get ~7 people to fly out, rent a minivan and hike across all the national parks in the United States, from New Mexico to Alaska, on a shoestring budget. He and I shared the same passion for the outdoors and his eyes would light up when we talked about it and reminisced about all the adventures and crazy hard hikes, the conversations and jokes and the friends we made along the way. Other times, he would drive up from Providence early so that he could join me on many other tough hikes and camping trips in the White Mountains. With his death, a big part of me died, one of the best parts that I hoped to depend on for memories till I am old and senile. I can't even begin to describe how the loss and grief grows deeper as one realizes the impact day by day. (Ewaryst - older brother) Justynian was very smart. He could carry a conversation on any topic. He would also make sure to throw in a joke every time things got too serious. He is 7 years younger, so he had always been a "kid" to me. Then one day (he must have been 14 or so) we were wrestling in the living room like we'd done many times before. I could no longer just toss him aside. In fact, I could not take him down at all. Frustrated, I finally picked him up and fell on top of him. He was defeated and hissing in pain. Few days later, we found out I broke his collarbone. Since that day, I saw you as my equal bro. I am so sorry about the collarbone. I miss you. (all siblings) You will never experience things with anyone as you have with your siblings. No one will ever be able to mimic the innocent memories and bond shared as children. Sibling love is unconditional. It isn't boastful or dramatic, but rather steady and quiet. Justynian was the brother that glued us all together. (Kang - wife) Justynian was kind, genuine, loving, and caring. He was charming and witty. He loved his family and will forever be cherished. I will be sure to tell our children stories of how you motivated me to climb mountains, convinced me to go camping and hiking for days (what was I thinking?). It was during one of these trips you knew I've been pushed a little too far and voted with me against the group to stay in a hotel for a hot shower. We didn't get to grow old together and watch our grandkids play in the backyard as planned, however, how lucky are we to have found each other and love. Justynian is terribly missed by all of us. Justynian loved us all, was loyal and found a different and unique way to connect with everyone's heart and touch everyone's deepest soul. We love him so very much. Justynian leaves behind three young and beautiful children Austyn, Adeline, and Julia, his loving wife Kang, siblings Julia (Aurelia), Patrycja, and Ewaryst, our parents, Wiesława and Włodzimierz and 14 nieces and nephews (Andrew, Sasha, Evelina, Jacob, Jack, Harrison, Kairie, Peyton, Aaron, Pierce, Ayden, Grant, Quinn and Ava). Funeral and burial will be private. Arrangements by Supinski & Borrelli.
To plant a tree in memory of Justynian Missiuro, please visit Tribute Store
Services for Justynian Missiuro
There are no events scheduled. You can still show your support by planting a tree in memory of Justynian Missiuro.
Visit the Tribute Store
Share Your Memory of
Justynian