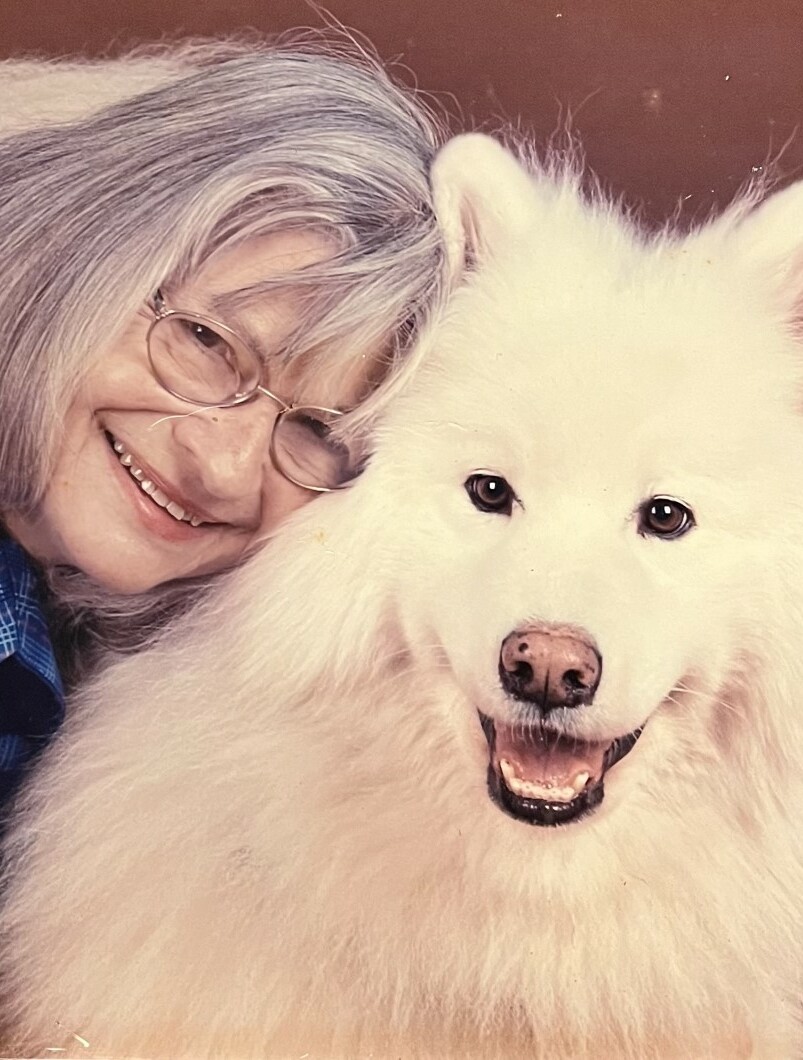 Obituary of Pearl B. Salotto
Pearl Salotto, 87, passed away on Saturday, January 7, 2023. She was preceded in death by her parents, Elsa and Howard Richmond, and her sister Marlene Kamish.
Her compassion, heart, and sincere humanity will remain with us forever. Pearl's radiant spirit shines on through her younger sister, Joan, her children, Anthony, Ruth, and Peter, grandchildren, Stacey, Ross, Frankie, and Joe, their partners, Lori, Frank, Bonnie, Seif, Katey, Andy, and Finn, and her great-granddaughter, Talia.
Pearl was a pioneer for two decades with a steadfast intention to professionalize Pet Assisted Therapy (PAT). With prior careers in Special Education and Social Work, Pearl achieved her certificate in PAT from Mercy College, Dobbs Ferry, NY, in 1987. Her journey continued as the founder of both the DJ Professional Pet Assisted Therapy Program, where Pearl made a dynamic impact on her students, and The Windwalker Humane Coalition, "a unique, energetic & passionate voice for people & animals via the profession of Pet Assisted Therapy." As the proud author of Pet Assisted Therapy: A Loving Intervention and an Emerging Profession Leading to a Friendlier, Healthier, and More Peaceful World, Pearl continued to empower an ethical shift through her work in RI schools, becoming a national spokesperson known for her expertise in PAT curriculum development, as well as for her work in ethics, legislation, and public policy regarding people and animals. Pearl will be remembered for her palpable love for all living things, especially her cherished furry family members, D.J., Maj-En, Panda Girl, Angel, Oran-Jewel, and Leo. Considering Pearl's wishes, her family will celebrate her life at a private ceremony in nature. In lieu of flowers, a donation in Pearl's honor may be made to The Windwalker Humane Coalition, where her mission lives on through a dedicated group of professionals. Tax-deductible donations may be made via this link https://gofund.me/f6de6b85.
For further information and condolences, please visit mountpleasantfh.com.
Share Your Memory of
Pearl